8 Ways to Prepare for Housekeeping Services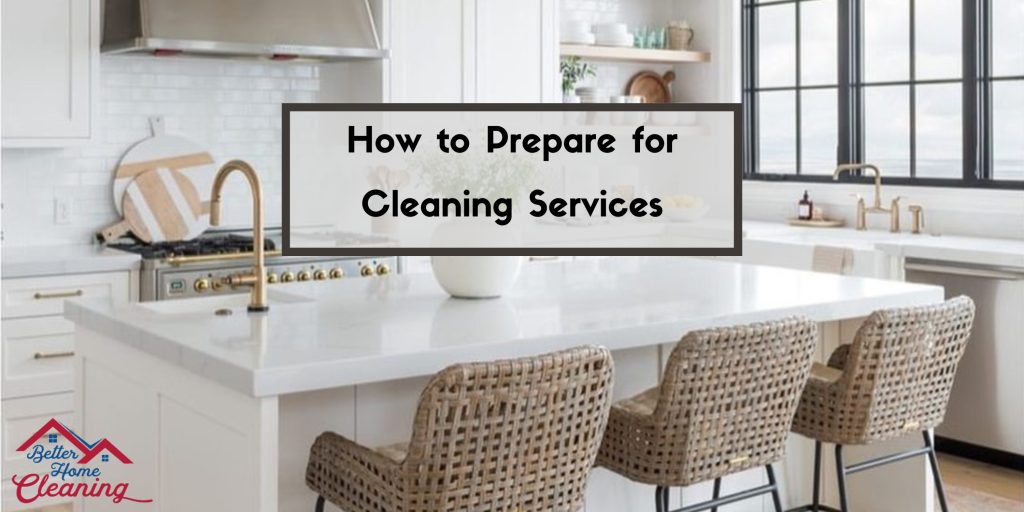 Looking for cleaning services that will meet your standards? Here are 7 ways to prepare for housekeeping services.
Whether it's your first time using a cleaning service or it's been a while since your last professional cleaning, there are a few things to keep in mind before cleaners come to your home. There is no need to clean before the cleaners arrive but it's important to prepare. Here are 8 suggestions for getting the most from your cleaning service.
Stay Home for the First Visit
Most housekeeping services will recommend that you stay home for the initial cleaning of your home when possible. Staying home for the first visit allows you to show them around your home, get to know your cleaner, and inspect their work to ensure the cleaning meets your expectations.
Ask Questions and Go Over Special requests
It's always a great idea to ask questions before booking an appointment or before the appointment time arrives. This keeps both sides on the same page and helps avoid unwelcome surprises. We love open communication!
When your cleaner arrives, take time to point out any problem areas you would like them to focus on. To avoid wasting any time, have a list prepared beforehand with any special requests.
Create a Schedule
If you prefer to have the same cleaner each week, bi-weekly, or every month, set up a schedule from the start. The sooner you establish a schedule, the easier it is to keep things the same for future appointments. Knowing when your house will be cleaned each month will give you peace of mind.
Adjust the Thermostat
The temperature of your home will directly affect your cleaner. Check your thermostat to make sure it isn't too hot or cold. When you take time to adjust the temperature, your cleaning technician will be forever grateful.
Declutter Floors and Counters
To have the best cleaning experience, take some time to declutter floors and counters. Getting rid of clutter on surfaces gives the cleaners more time to focus on cleaning instead of moving items out of the way.
Wash Dirty Dishes
In general, most house cleaners don't wash dishes. Taking time to clear dishes before the cleaning allows your house cleaner to properly clean the sink and kitchen countertops. The more time they take to move dirty dishes out of the way, the less time they have to devote to cleaning the rest of the house.
Secure your Pets
Having animals running around the house can disrupt cleaning services. A new person in the home can make them excited or irritated which interferes with your cleaner. Take time to relocate your pets to a designated room or area during the cleaning process.
Put Away Valuables and Important Documents
Before the cleaner arrives, look around for documents and store them in a drawer. Gather any fragile or valuable items and store them in an area that the housekeeper won't need to access. This ensures that your items won't get accidentally damaged or lost. It also takes away unnecessary stress and worry about items you love.
If there are any fragile or valuable items that cannot be moved, be sure to point them out to your housekeeper. You can let them know to avoid that area or take extra care to clean near the valuables.
Thank you for taking time to read this article and prepare your home for housekeeping services! Your cleaner will appreciate any effort you put in to make it easier for them to clean quickly and effectively. If you're looking to schedule a cleaning service for your home, give us a call today!